Therapy in Burlington, ON
Many people struggle with depression. Anxiety, including social anxiety, is thought to impact the lives of over millions of people in Canada. Additionally, as a society there is increasingly more stress, pressure and difficulties in relationships than ever before. Lots of people require outside help to deal with emotional and psychological issues. If you're looking for a skilled therapist in Burlington, ON, turn to J.W. Counselling Services for help.

Give Therapy a Chance

Many people are quick to assume that therapy simply won't work for them. Perhaps they just assume that "this is life", or they should "suck it up". As a licensed therapist serving Burlington, ON and surrounding areas including Oakville, Hamilton, Dundas, Waterdown, Ancaster, Milton, Mississauga and Etobicoke, I encourage you to give treatment a try before you write off the notion. When you come to me at J.W. Counselling Services, you'll be treated as an individual. That means you'll get customized, attentive care designed to help you work through any issue or problem that plagues you, including support for depression, anxiety, family therapy, couples counselling and any other difficulty life can throw at you.

Whether you're dealing with a specific disorder, such as depression, anxiety, ADHD, ADD, Bipolar, struggling with relationship problems or you simply need a sounding board for the stressors of life, counselling can help get you back on track. And with flexible office hours and appointment scheduling, at J.W. Counselling Services I will make the entire process stress-free so that you can focus on feeling better. For more information or to schedule an appointment, call J.W. Counselling Services today.

Therapy can help with many issues including, but not limited to,


Depression
Stress
Burnout
ADHD
ADD
Emotional Pain
Feelings of emptiness
Anxiety
Feeling "lost"
Parent-Child relationship problems through Family Therapy
Tension
Marital conflict and the need for Couples Counselling
Communication problems
Feelings of isolation
Feeling no one understands you
Relationship problems
Lack of passion or motivation
Struggles with mental health issues, including ADHD, ADD, Bi-polar, Social Anxiety, Anxiety, Depression


Stress
Many people come to me for counselling with respect to stress or stress related issues. Stress is a normal reaction to life and everyone experiences stress. However, in today's busy, fast-paced, demanding world, with jobs, parents, friends, children, traffic, copious technology and information our stress levels are in overdrive. Although stress is normal and a healthy response to potential danger it seems we as a society are in stress overload. Often times so much so that we don't even know it and we think that it is just normal. In essence we are too busy and stressed to recognize or address our stress. In fact some individuals say that thinking of addressing their stress, makes them feel more stressed and so they continue onwards, head down, getting more and more stressed. Counselling is ideal to address issues related to stress.
Exposure to chronic stress, without relief can cause physiological, emotional, behavioural and cognitive difficulties, many times leading to or worsening issues related to depression, anxiety or relationship difficulties. Many individuals that I work with talk about frequent illness, headaches, they have difficulty concentrating, they feel overwhelmed, they are overly focused on the negative, they are having problems sleeping, temper, eating and procrastination to name a few things. Some are on stress leave from work or are using drugs and alcohol as a way to deal with stress.

Everyone experiences stress at some point in life, whether in response to a major event like the death of a loved one or to ongoing difficulties at work. But when stress and the symptoms associated with it begin to interfere with your normal functioning, it may be time to seek counselling and the help of a trained therapist.

Taking Control of Stress

Stress can affect more than just your mood. Over time, high levels of stress can cause serious health problems. That's why it's so important to keep stress levels in check. But telling yourself to "just calm down" often isn't enough to keep stress at bay. Effective stress management starts with identifying stressors and learning to better cope with them. I want to help. At J.W. Counselling Services in Burlington, ON, I offer counselling for those looking to break the cycle of negative feelings and emotions.

If stress is a problem for you, don't suffer alone. Call my office in Burlington, ON to schedule your appointment.

(905) 581-7450
(647) 287-4096
Email
Contact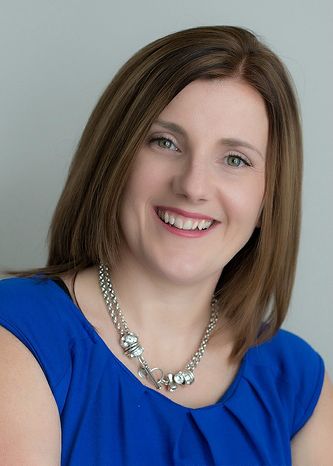 My specialties are:
Depression Treatment
Anxiety Treatment
Child and Family Therapy
Couples Counselling